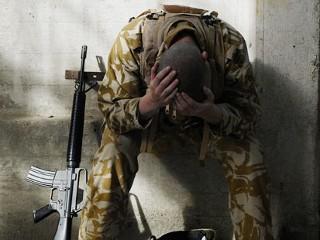 Psychoanalytic Understanding of War Trauma – Webinars
2016/2017: Understanding War Trauma: A Six-Part Webinar Series from the American Psychoanalytic Association
"Today most in the mental health field, as well as the general public, have an understanding of PTSD. Portrayals of PTSD are featured in movies, television shows, documentaries and discussed in the news with varying levels of expertise and knowledge," said Dennis Shelby, Ph.D. member of the Service Members and Veterans Initiative and director of this webinar series. "These webinars are not designed to add further contributions to the list of symptoms of PTSD, but rather offer valuable insight into the impact war has on the human mind and perspectives in psychoanalytically informed treatment."
This webinar will feature two recent qualitative clinical dissertations. Both presenters are graduates of the Military/Veterans Specialization at the Institute for Clinical Social Work and have extensive experience treating service members and veterans in a range of clinical settings.
The final session will be announced soon.
###
2016 – Webinar Series: 100 Years of Psychoanalytic Understanding of War-Trauma
The Service Members and Veterans Initiative of the  American Psychoanalytic Association (APasA) in partnership with the Chicago Institute for Psychoanalysis hosted the inagural  Webinar course, which presented 100 years of psychoanalytic study into war trauma. You can watch each presentation with links to all the reading materials below. (CE/CME credits are no longer available).
###
https://apsa.org/wp-content/uploads/2022/10/ptsd.jpg
240
320
Actualize
https://apsa.org/wp-content/uploads/2022/08/Layer-80.png
Actualize
2016-10-17 12:47:47
2022-12-29 13:40:11
Psychoanalytic Understanding of War Trauma – Webinars