Should All Psychoanalysts Learn About Child Psychoanalytic Research?
Gabrielle Silver, Patricia Nachman, Wendy Olesker, and Miriam Steele
Gabrielle Silver, M.D., is faculty at New York Psychoanalytic Institute, and clinical associate professor of psychiatry at Weill Cornell Medical College.
Patricia Nachman, Ph.D., is faculty at the New York Psychoanalytic Society and Institute and at the Mount Sinai School of Medicine.
Wendy Olesker, Ph.D., is training and supervising analyst at the New York Psychoanalytic Institute and on the faculty at the New York University Postdoctoral Program in Psychoanalysis and Psychotherapy.
Miriam Steel, Ph.D., is professor of psychology at the New School for Social Research.




There is increasing interest and evidence of confluence between a number of branches of natural and social sciences and psychoanalytic ideas when they are placed in an empirical context (Martin et al. 2017, Moser et al. 2019, Protopescu et al. 2013, Schechter, et al. 2012). It is clear psychoanalysis benefits from interdisciplinary input. Research ideas have an invigorating effect on clinicians, and ideas originating in the clinical realm have the potential to inform scientific research. Yet, psychoanalytically informed research is still very much neglected both within our community and beyond. Psychoanalysts and psychoanalytic institutes are often troublesomely isolated from the critical give and take of academic discourse and especially from the opportunity to listen to and inform research programs that are addressing developmental domains central to psychoanalytic theory.
It is critical for progress within psychoanalysis that we formulate questions central to all fields of intellectual domain regarding the emergence of mind and adaptation to the human experience. Currently there has been a move toward more diverse thinking and integration of ideas, which has been present since the beginning of psychoanalysis emerging out of Enlightenment Modernist thought. Freud began the study of the mind through the use of observation and hypothesis testing, state of the art science of its time. Freud developed and reformulated his thinking radically from topographical to structural theory, his reformulation of the theory of female sexuality in response to work by Jeanne Lampl deGroot (1927) and in his commitment to the pursuit of a scientific/modernist approach, as Chodorow observed in 2005.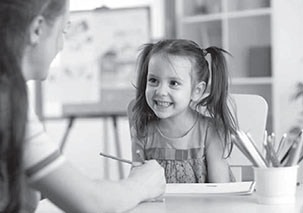 This was followed by the development of post-modern analytic thinkers who integrated second-wave feminist and cultural diversity thinkers' emphasis on the role of culture and society on the individual. From developmental psychology, we have the constructs of Theory of Mind (Wimmer and Perner, 1983; Baron-Cohen, Leslie and Frith, 1985); research that explored early caretaker-child interactions and attachment including Spitz's observations of hospitalized children in 1945, Tronick's rupture and repair model (Tronick and Weinberg, 1997), Beebe's work on co-created interactions (Beebe et al, 2004, 2010), and work on the intergenerational patterns of attachment (Main, Kaplan and Cassidy, 1985; Fonagy, Steele and Steele, 1991), which have deeply informed psychoanalytic thinking
In spite of analytic institutes' historical functioning outside "the university," and following disparate thought leaders, there has been a move toward more diverse thinking and integration of ideas, and the development of evidence-based approaches to establish better understanding of the minds of our patients. (Leichsenring 2008, Town, 2011, Milrod, 2016) This is potentially lifesaving for psychoanalysis in the current environment of evidence-based practice. We posit it is incumbent upon psychoanalytic institutes to engage in meaningful research, inform trainees of the evidence as well as experience of working analytically, and to provide much needed mentorship if research is to develop in the field. All of this is in spite of the fact that child analytic research has been at the forefront of analytic research since the early days, including that conducted by Anna Freud in 1951 in London, and Margaret Mahler in New York, Erna Furman in 1982, Galenson and Roiphe in 1971, John Benjamin in 1961, and Margaret Fries in 1961. We present here our introductory research which emphasizes the gross lack of engagement in psychoanalytic research in most American psychoanalytic institutes.
Method
A team of psychoanalyst researchers collaborated to form the Child DPE Research Subcommittee. After various discussions intended to help develop greater understanding of the national status and interests in child analytic research and training, we created a six-question survey that could be completed in two minutes on Survey Monkey to establish some simple baseline data. This survey was sent by email to the heads of all APsaA member institutes. This was followed with intermittent reminders and phone calls to those who had not yet completed the survey. Included were 34 United States psychoanalytic institutes.
…it is incumbent upon psychoanalytic institutes to engage in meaningful research, inform trainees of the evidence as well as experience of working analytically, and to provide much needed mentorship if research is to develop in the field.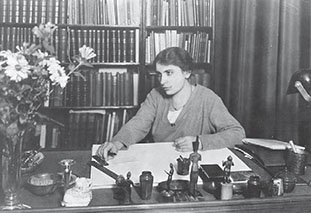 Results
Of 34 member institutes, 30 responded in spite of much effort to include 100 percent participation. Twenty percent responded affirmatively that their institutes "conducted psychoanalytic research," and 18 percent responded affirmatively that their institute "conducted child psychoanalytic research." The range of responses to "How many child analysts are members?" ranged from 0-25, however only two institutes had more than 20, and 17 had 10 or fewer (50 percent) including one that had zero. The range of current number of candidates was 0-50, 13 (40 percent) had more than 20 candidates. And six Institutes had 10-20 (20 percent). Nearly 50 percent (17) said they had available mentorship for research. Finally, 17 (nearly 50 percent) said they were familiar with the Psychoanalytic Diagnostic Manual (PDM) and have made some use of it.
Discussion
All of us should be concerned that most of our institutes are not involved in research that is so very needed if we are to actively engage in the national dialogue around the efficacy and value of talk therapy. We contend that a deep understanding of child development and psychoanalysis is fundamental to adult training. Our survey underlines the fact that the American institutes are not prioritizing child analytic cases and research as fundamental to analytic training and the survival of psychoanalysis in this era of scientific evidence.
Further research may help explore and describe the potential benefits to all candidates from having child cases to inform their understanding of development and genetic sources of psychopathology.
It is also concerning for the health of our children that there is a dearth of child psychoanalysts, like that of child psychiatrists, contributing to the lack of access for appropriate treatments for children in much of this country.
Mentorship seems to be available but candidates are unable or unwilling to access this support. We suggest developing a consortium including psychoanalytic institutes and academic psychology programs (and psychiatric programs) to collaborate on developing and conducting analytically informed research.
Lastly, the psychoanalytic community recently published the Psychoanalytic Diagnostic Manual as a tool to guide clinical thinking and develop a cohesive and coherent psychoanalytically informed diagnostic research tool. Broader awareness and use may help in the development of research.