Chicago Institute to Present Seidenberg Paper Prizes at APsaA Annual Meeting in June 2018
Gordon Mayer
Gordon Mayer is a marketing consultant at the Chicago Institute for Psychoanalysis.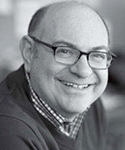 The Chicago Institute will present its Seidenberg Paper Prize awards of $15,000 and $5,000 for the two best papers offering psychoanalytic perspectives on problems of incarceration at the APsaA Annual Meeting to be held in Chicago June 22–24.
"We know these are complex problems, with roots in individual lives and in the social environment," Chicago Institute President Erika Schmidt said. "It is part of our mission to extend the reach of psychoanalytic thought beyond the consulting room and into the world where people live their lives, whether in schools, community organizations or prisons."
The idea and funds for the Seidenberg Prize came from a pro bono class action lawsuit to improve treatment for mentally ill inmates in Illinois prisons. The case, Rasho v. Walker, requires the Illinois Department of Corrections (IDOC) to provide adequate mental health care to 11,000 mentally ill prisoners. The suit was filed in 2007 because of service cuts in state prisons, according to Prison Legal News. The IDOC settled in May 2016, committing to invest $40 million to build facilities for mentally ill inmates and an additional $40 million for staff to provide services.
Harold Hirshman of Dentons law firm, a Chicago Institute board member who served as a principal litigator in Rasho, approached Schmidt with the idea to apply a psychoanalytic lens to problems of incarceration. Dentons contributed the funds to create this one-time paper prize, named in honor of former institute Dean Henry Seidenberg, who was a staunch supporter of psychoanalytic scholarship.
"We as a society have made a determination to incarcerate a vast number of people," Hirshman said. "The Supreme Court decided those people are entitled to basic medical and mental health care. To turn your eyes away from the most unfortunate, I think, is tantamount to doing evil yourself."