APsA 2024 Election Candidates
Click the name of each candidate below to view their statement:
Bonnie Buchele, Ph.D.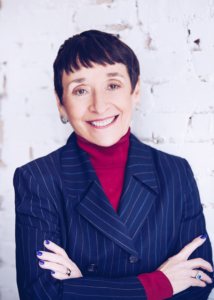 Amid these turbulent times, I want to become your President-Elect because I believe that, despite the hurt and pain suffered, the American Psychoanalytic Association can grow, becoming a stronger force for good, with each other and in the world. I want a role in helping us do that.  I am also asking to be your president because I like the work of leadership, especially integrating and synthesizing organizational elements that are disparate; I find that challenging and gratifying.  I discovered this interest when I was the Director of the Greater Kansas City Institute, President of the American Group Psychotherapy Association and Director of the Group Psychotherapy Service at the Menninger Clinic. I have a passion for doing this work!  Early in my group training I learned a basic premise: everyone counts (including those who are silent)!  As a female leader, I have a collaborative approach.  My leadership experience helps, but I learn in each new situation.
I originally became Secretary because I realized that APsA was changing from an organization that excluded many, including me, and one that prioritized psychoanalytic thought within the dyad above other applications, to an association that wished to include those previously excluded and was curious about utilizing psychoanalytic knowledge in many settings. I naively assumed I would be able to grasp how APsaA is organized and functions quickly—-well, I was really wrong about that!  I have learned how complicated, yet possible, it is to accomplish these changes. As Secretary, I see APsA from many perspectives:  chairing the APsA Future Meetings Task Force, co-chairing the Inter-Institutional Initiative and the Collegiality Development Task Force, sitting on the Executive Committee (I am the liaison between the Executive Committee and the Program Committee), the Institute Requirements and Review Committee which reviews applications from institutes to affiliate with APsA , The Membership Requirements and Review Committee which reviews applications from individuals wishing to join but with training outside APsA equivalent to ours  and the Governance Committee, charged with proposing an improved governance structure. Despite all of this, I find new organizational elements almost daily!
My vision for APsA includes utilizing findings from the Holmes Commission to identify and correct the systemic racism in our interactions with all marginalized groups and in clinical settings. I would personally contact those who have resigned.  My early life was lived with feet in separate cultures that were not inclined to be friendly to one another.  I survived with vulnerabilities but also with hope.  I believe that most human beings inherently want to be good but that we also have the capacity for hate.  We must reflect and learn more about our need to "other" and how we do it; we have just begun. APsA needs a thoughtful review and revision of our governance structure and policies, which I see as intertwined with its systemic racism.  Updating our governance was the final point in the 6-point plan. The present outdated structure has contributed to facilitating our capacity to "other" destructively. Once the Board proposes a revision, I would solicit member input in a consensus building process like the one used to revise our educational standards. I have been working in the Collegiality Development Task Force on creating small colleague groups designed as an opportunity to improve our ability to listen to one another and repair the injuries resulting from our recent difficulties. This idea of using groups as one way to repair community problems originated from my work in Northern Ireland during the six times I led groups there during the Troubles; when we first began, no one revealed last names because each could be identified as being on one side or the other and be shot.  The bullets were flying. In my opinion, the peer consultation groups APsA offered during the pandemic stimulated culture change.  I have similar hopes for the Inter-Institutional Initiative where leaders can share the challenges associated with leadership. I have learned how quickly the groups can go awry but, with careful tending, how they can be one mechanism for repair and cultural change. Finally, as our awareness of the importance of the world and its relation to the clinical grows, I would use my international experience to enrich our relationships with the world outside APsA, i.e.  the International Psychoanalytic Association, the North American Psychoanalytic Consortium, Division 39 of the American Psychological Association and other psychoanalytic organizations. A bidirectional flow will enrich all.  As we recognize social influences in the consulting room and in our institutional life, we hear how others from different worlds of all kinds think, feel and do, so that our minds open for the creative thinking that can lead to constructive, substantive change. Meanwhile, we want to preserve and maintain our clinical expertise.  We will never know enough, I am afraid.
I wish to serve as APsA President-elect and President and believe I could do a good job. My hope about APsA's future can help us to move through the pain of this time into a new phase.  I ask you to vote for me. Thanks.
Timothy Rayner, M.D.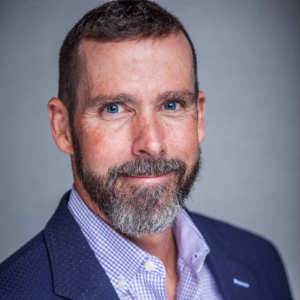 Our Association has been shaken to its core as systemic racism has come to the fore, in intersection with other dominance hierarchies. Inevitably, it burst to the surface with explosive force. I did not foresee that our Ground Zero would involve internal proxies of Israeli-Palestinian relations, but in retrospect, why not? Our esteemed colleagues include those who view Israel as the best or only bulwark against antisemitism, and others who see Israel as an oppressive, occupying force inflicting unspeakable horrors. We must find a way to give voice and protection to these members and all others. As destructive as these forces have been, this will pale in comparison with the corrosive effects of allowing them to fester for years longer. Conversely, if we can keep our shoulders to the wheel of this hard and painful work, psychoanalysis will emerge with more relevance to our patients and society at large than ever before.
I thank the Holmes Commission for its groundbreaking Labor of Love for psychoanalysis and seek to honor it by doing all I can to encourage implementation of all its recommendations. I was taken by surprise in reading their Executive Summary when they cited one man, Lyndon B. Johnson, whose leadership greatly advanced the cause of Civil Rights in the 1960's. The Holmes Commission called for Leadership in our Association, and I feel compelled to answer that call. I read Doris Goodwin Kearns's biography of LBJ, and her book on Leadership, spotlighting LBJ, Abraham Lincoln, Theodore Roosevelt, and Franklin Delano Roosevelt, culminating on how each of them handled a national crisis. There is much to emulate in them regarding our own crisis.
I believe we can and must disagree more collegially. While I disagree with how Dan and Kerry handled the Lara Sheehi issue, I believe they had already accomplished wonderful things for APsA, and I would have worked with that Administration to help right the ship. I am running to be Dan Prezant's Number Two for two years before becoming President myself. My sense is that we still have a shared vision for APsA, and I am eternally grateful to him for not also resigning. From our current crisis, I have come to appreciate the importance of unity in the absence of unanimity for a leadership team, and the value of courage to speak up for justice while maintaining the cohesion of the group elected to work together for our cause.
Over the past two years, I had the honor of chairing the second phase of the Expanded Membership Task Force, leading to overwhelming approval of the Bylaw Amendment granting full membership to Psychoanalytic Psychotherapists, Researchers, and Academics, as well as creating a non-voting Community Member category. Before our celebration had even concluded, it became apparent that this was just the beginning of the effort to bring these colleagues on board as truly equal contributors, for our own benefit as much as theirs. I have continued to lead the effort to develop the processes and structures for this ongoing work, and I would use my positions as President-Elect and President to fully meet this vital objective.
I have chaired Committees and Task Forces by drawing out the voices and energy of the group to creatively solve problems and break new ground. The Board of Directors serves as the elected collective wisdom of the American Psychoanalytic Association. Especially on controversial issues, we do not speak with one voice, and that is a strength. Through hashing out different perspectives on complex issues, we can take actions to pilot our Association more deftly than any one or few of us could do alone. On the scale of a single Board Meeting or the Board agenda over a span of years, we must balance thoughtful deliberation with the need for urgent action. We must keep the trains running on time while laying tracks in uncharted territory.
I do not believe that the Board is too large to be brought together to get things done, but I would bring before that large Board the report of the 2016 Task Force on Governance and Structure, which laid out alternatives to our current structure for a smaller board. The proper channel for this debatable issue is to decide whether one of the Smaller Board options is worth bringing to the Membership for a Bylaws Amendment, engaging with them in thoughtful discussion, and changing our structure if two thirds of our voting members wish to change it.
I have spent the bulk of my professional career serving APsA as my professional home and seeking to make it a welcoming home to more of our colleagues from a range of backgrounds. If I am elected to serve at our highest organizational level, I will do so humbly, tirelessly, and always for the benefit of our whole profession and all our current and future members. If I become another straight, white, male President, I will seek the wisdom of my elders, and cultivate the leadership potential of our next generation, to see that my successors better represent the future to which we aspire.
Marcelo Gomes, D.Min., Ph.D.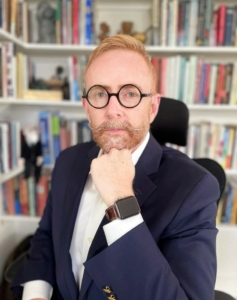 I'm an outsider, originally from Brazil, who came to this country ten years ago to reinvent life. The language, culture, educational equivalency, licensure processes, etc. It's been years of learning, and I'm still in this process.
As a Director-at-Large I want to bring this energy, facing challenges and navigating difficult moments with resilience and maturity. I also want to bring new ideas and advocate for an APsA that represents psychoanalysis and its members with responsibility and a strong sense of growth.
The Brazilian anthropologist Paulo Freire used to say that we learn in community, with others and, with different views and perspectives. This is how I see an organizational environment. I believe I can help as someone with this sense of diversity and community learning.
I've been in clinical practice as a psychoanalyst since 2005. I'm licensed in NJ, Vermont and just finished the licensure process in NY. I live in Nutley, NJ, and intend to get involved and work to strengthen the association's internal and external actions.
My clinical experience includes working in private practice for 18 years and holding other positions as the lead staff to approximately 120 clinicians in 5 public mental health service units in the State of Rio de Janeiro, Brazil, between 2011 to 2013.
In my academic experience in Brazil, I've taught psychology of education, philosophy, and psychoanalysis and, held academic positions as director for graduate programs in a public college in Rio de Janeiro and as president of a public university also in Brazil.
In the past, I had a strong interest in religion which led me to get a doctoral degree in theology from Boston University. Now I'm in my last year in the Ph.D. program at Sigmund Freud University in Vienna, Austria. My research interests and academic work focus on object relations and postmodernity, specifically relational patterns in the virtual world, free association, representation, imagistic thinking in the psychoanalytic process, religious trauma, and contemporary object relations theories.
I am confident that my professional and personal journeys can significantly contribute to APsA.
Linda Michaels, Psy.D. MBA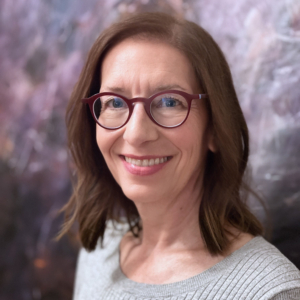 I am honored to be nominated as a Director-at-Large and am the first psychoanalytic psychotherapist to run for the Board. I'm a long-time active member of APsA but you may know me as the Cofounder of the Psychotherapy Action Network (PsiAN), a nonprofit organization that advocates for therapies of depth, insight and relationship. APsA and PsiAN enjoy a close, collaborative relationship, and share goals of promoting psychoanalysis, improving access to care and equity in our field, and demystifying it for the public.
After cofounding PsiAN, I moved into more active roles at APsA, first on the Psychotherapist Associates Committee and then on the COVID-19 Advisory Team, the Advisory Group on Government Relations, Insurance and Advocacy, the Expanded Membership task force, and the Committee on Public Information.
I'm running for the Board because I believe we must repair our association, and feel those efforts are underway with the Holmes Commission Report and the Collegiality Development Groups. We must also make good on the promises of expanded membership, if we want APsA and psychoanalysis to grow and thrive.
PsiAN's original research shows that the public wants the benefits of psychoanalytic therapy, but they also still hold many negative biases and stereotypes that prevent them from seeking help from us. We need to educate the public and work to transform their biases, while also making psychoanalytic training more accessible and open to diverse groups, showing both the public and therapists that psychoanalytic practice can be for them, whatever demographic or cultural group they belong to.
Much of what I bring to these efforts is a deep commitment to our field, and many skills well-honed in my first career in the business world. Despite the many differences between business and psychology, common threads and themes that run throughout my professional pursuits are curiosity, strategic thinking, collaboration, clear communication, values-informed advocacy.
In February 2023, the bylaws amendment passed by a significant vote but stopped short of specifying how the new membership groups would be represented and what would change in APsA so that these groups had a real voice. While an implementation task force has been launched under the good leadership of Tim Raynor, a seat on the Board to represent expanded membership groups seems like a minimum requirement.
With a few colleagues, we started PsiAN from nothing, other than an idea. Now we have over 5,500 members and 90+ organizational partners, including APsA and many analytic institutes. Doing something new and hard is possible. I ask that you cast an historic vote for me.
Sandra C. Walker, M.D.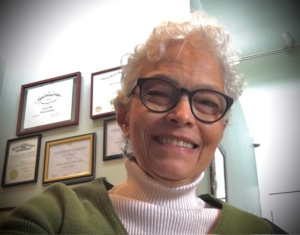 I've been a part of APsA for 28 years and have seen the organization struggle with all too human issues of status and power within the ranks of members and member institutions. This struggle has constrained APsA's ability to be a force for education, professional development and advocacy for psychoanalysis and its applications. APsA leaders, elected and appointed, have tried to serve the association as they best saw fit, while working in the context of an increasingly polarized and toxic geopolitical landscape. Our organization, our patients and we as analysts are affected daily by the larger world. Recognition of this fact has, in my opinion, greatly enriched APsA. Yet we struggle to embrace simultaneously both the clinical dyad and the sociocultural and environmental stressors that shape our psyches and our interpersonal lives.
We, as an organization, must embrace the fact that the world is mightily with us. I believe that we need to use our professional wisdom to help to contain, explore, and understand the tensions within our organization and transmute them into a healthier and more vital force for the multiple potentials of the field.  As a black person, I am acutely aware of this need. I see our patients and ourselves struggling with the current and transgenerational forces that have shaped our minds and our circumstances.
We, too, are of the world and, as Past President Mark Smaller often says, need "psychoanalysis now more than ever."
As Director at Large, I hope to help APsA navigate the tensions within it and address the needs of our members, our patients and our world.  I hope to help position APsA as a home for modern psychoanalysis and psychoanalytic psychotherapy as well as the many applications of psychoanalytic principles in our complex and tortured world.
My uncle was a founder of the United Negro College Fund. Its motto has guided me in my thinking about my work–with patients, with APsa and elsewhere.  "A Mind Is A Terrible Thing To Waste."
M. Jane Yates, Ph.D., FABP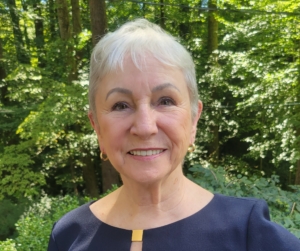 It is my honor to stand for election as Board Director-at-Large and respectfully ask for your vote to continue my service within APsA.
Twelve years as Board representative from the Atlanta Psychoanalytic Society has provided me with a broad understanding of the history and complex issues we face. During the restructuring of APsA I served on the Membership Requirements and Review Committee, and chair of the Policies and Procedures Committee. From 2016 to 2023 I served as an elected Board representative to the Executive Committee.
From this experience I appreciate democratic process, continuing governance and structural issues within the organization must be addressed with all deliberate speed. For example, Bylaws need to be brought up to date with supportive policies and procedures that delineate how the Bylaws are implemented. I am actively engaged in efforts toward this end.
At no time in my memory has the relevance of psychoanalytic values and understandings been more important, to our organization and society at large. I believe the value of clinical psychoanalysis can be enhanced and its future assured in full partnership with of psychotherapists, academicians, and researchers within our professional organization.
I whole heartedly support immediate implementation of the "five vital policy recommendations" of the Holmes Commission in the form of explicit policies and actionable steps to assure enduring change. Further, I support strategic efforts toward inclusivity and diversity within APsA. As much as I would welcome the opportunity to be serve as Director at Large, I also recognize the need that our elected leaders need to reflect diversity along racial, ethnic, and cultural lines. I am committed to the process of understanding in what ways implicit racism exists within myself and the institutions to which I belong. Along the same line I fully support a process by which all members can voluntarily participate in an ongoing small group process to address the recent ruptures and enactments experienced within the organization. Collegiality groups are now being organized for this purpose. While I support this endeavor, my strong belief is that these would be more effective with the well-trained external facilitators in each of these groups.
In keeping with our values I support APsaA speaking out publicly regarding social and ethical issues, especially with regard to racism, violence, and other human rights violations.
If elected Director-at-Large, my pledge is to listen, remain open to new ideas, speak respectfully to my colleagues and vote my conscience based on what I judge to be best for APsA.
Lyn Yonack, M.A., LICSW, FABP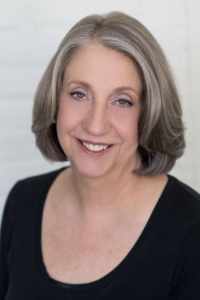 You may know me through the many ways I participate in psychoanalysis. For many years, I've been an active member in the national, international and local communities: as the immediate past editor of TAP and member of the JAPA editorial board; through many years on the APsA BOD, representing first the Berkshire Psychoanalytic Institute and now Western New England Psychoanalytic Society –  where I'm a training and supervising analyst and faculty member, and last year as DAL; in my involvement on APsA's Institute Requirements & Review Committee (IRRC) as well as various other national and local  committees; through teaching, presenting, writing and engaging in various and sundry study groups, seminars, courses, and conferences. All this provides me with a rich, complex and multifaceted appreciation and familiarity with psychoanalysis and the psychoanalytic world.
What I'd like to underscore here is what motivates me to run for DAL at this moment. I have been deeply moved and troubled by the dramatic convulsion that recently seized our field – specifically ApsA. And although things seem quieter these days, surely we're still in its grips – and will be unless we reckon with it, intentionally. This storm has shaken us all as it reveals momentous rifts within our community and our organization – that, perhaps not coincidently, echo the discord, polarization and suspicion that currently threatens our country's social fabric. In just a few months, it seems, questions, conflicts, apprehension, struggles – and at times real venom – have surfaced with a vengeance. While painfully disturbing, the surfacing of such worries and reactions may, at the same time, be vitally important to our capacity – as a profession, an organization and individuals – to move forward. My desire to serve as a director-at-large now is fostered by a recognition that all the voices that spoke up in the early days of the upheaval, all the concerns lamented, all the issues articulated, all the arguments put forth are necessary. Only by listening, receiving and thinking about it all – holding a place in the conversation for all – will we be able to utilize this crisis to forge a more vital, responsible and responsive organization and, thus enrich the potential for psychoanalysis. My past experience as a DAL suggests – especially with the concern about the size of the BOD – that this small cohort offers a fruitful venue for useful and critical work. To the degree that there's real potential here, I want to be a part of it and work on behalf of that kind of evolution and progress.
Candidate Director-at-large
Iraira Butcher, Psy.D.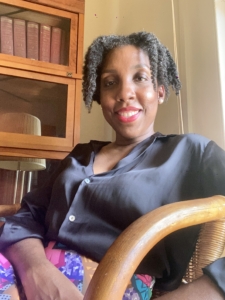 My name is Dra. Iraira Butcher and I am a Clinical Psychologist, Psychotherapist and an active psychoanalytic candidate at the New Orleans-Birmingham Psychoanalytic Center.  Since beginning my training with my institute, I have held the positions of APsA and IPSO candidate representative. Additionally, I am part of the Membership Committee for my institute and am one of the two co-chairs for the Candidates Sub-Committee for the Psychoanalysis in APsA's Community division.
I strive to contribute to the theory as can be seen in my participation as a presenter in the 2023 APsA Winter Meeting and my third-runner up paper presentation during the 2023 International Psychoanalytic Association Congress.  Moreover, I am one of the recipients of the 2022 Candidate in the Community Mentorship Awards.
I entered the world of psychoanalysis as a member of an institute that I consider valued silence and encapsulation, making it very difficult and impossible for me to adapt. With the help of COVID and the global Black Lives Matter movement, I disconnected from the closed-mindedness of what psychoanalysis had proven to be during my initial experiences with it and found psychoanalytic homes within NOBPC and APsA.  The most attractive aspects of these organizations are that they each value individuality, collectiveness, open-mindedness, support and dialogue.
My aspiration for serving is to assist psychoanalysis as a whole, through APsA's continued efforts, in moving the field towards becoming a more inclusive resource to humanity and to the earth.  If given the opportunity to serve, I will continue to find ways to bridge the racial, gender/gender-free, social and environmental gap that unfortunately continues to plague us all. I plan to do this in different ways including by 1) studying the ways in which APsA's Board makes decisions and their effects on the organization, its members and more importantly, the candidates, 2)  finding ways to increase graduation rates so that newer generations of psychoanalysts can fill more of APsA's organizational and leadership roles, 3) finding ways to encourage candidates to share their clinical findings and thoughts inside and outside of the psychoanalytic community as a whole,  4) building and strengthening my relationships with the APsA community and 5) to actively find ways to share the opinions, the experiences and the needs of the candidate community.
I truly believe that psychoanalysis has the ability to make significant changes to humanity and the environment.  Because of this and despite of the hardships that I have experienced since becoming an active member in the field, I would like to use my resources to help ensure its future.
Elizabeth Hamlin, M.D.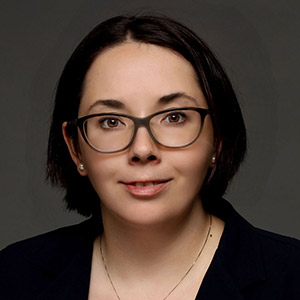 I am running for the APsA Candidate Director-at-large position because, since attending my first APsA meeting in 2016, I have spent my career working to bridge the divide between psychoanalysis and psychiatry/psychotherapy through my clinical work, administrative work, teaching, and writing. For the last eight years, I have worked simultaneously as a psychiatrist and therapist in a private psychotherapy practice, as an eating disorder psychiatrist and medical director in a CBT-oriented psychiatric hospital, and as a teacher and supervisor of psychiatry residents.  All of my work has been in a medium-sized midwestern city, a location and a culture far more familiar with manualized acronym treatments than with psychoanalysis.  In all of these situations, however, as I strive to be an ambassador for psychoanalysis, I am struck by how receptive colleagues, patients, and trainees have been to its ideas.
In the hospital setting, I worked individually with patients, as the leader of treatment teams, and on medical leadership committees.  In each situation, I found myself building bridges between the analytic processes I could see arising (parallel process, enactment, acting out of unconscious fantasies both within individual patients and among committees) and the non-analytic concepts familiar to my patients and colleagues, who were often relieved to have difficult dynamics identified.  In my outpatient practice, patients who had never heard of analysis felt recognized and known to have a therapist who used analytic ways of working rather than practicing out of the latest manual. Trainees whom I supervised experienced similar relief and recognition when introduced to psychoanalytic concepts that helped them explain, understand, and move forward with difficult patients and situations.  My analytic publications on eating disorders and on psychiatric medications also endeavor to bridge gaps between psychoanalysis and the broader psychiatric/psychological community, examining and explaining phenomena often viewed through a non-analytic lens using analytic ideas to find a new way forward with challenging patient situations.
In short, in all settings in which I have worked, I have found an unrecognized hunger for psychoanalytic ideas and an eagerness to think analytically once someone helps to bridge the gap between the analytic world and the decidedly non-analytic world of "mainstream" psychotherapy and psychiatry. I bring to APsA's Board of Directors a dedication to and passion for psychoanalysis, experience in medical leadership positions, and a demonstrated ability to expand the reach of psychoanalysis through education, clinical work, and academic writing that bridges the divide between analytic and non-analytic settings.  By integrating a distinct psychoanalytic identity with education and outreach, I will assist APsA in its educational and community missions.