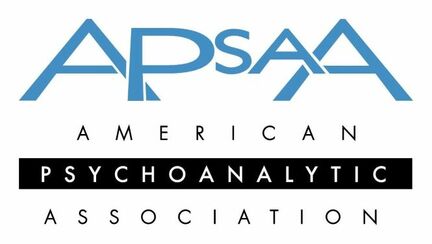 Dear Colleagues,
As we approach the end of the year, it is time to pay our annual APsaA dues, and a good occasion to reflect on the past year while looking to the future. This is an exciting time to be a psychoanalyst and a member of our reinvigorated, reimagined Association.
While the past two years of public health crisis and political, economic and social upheaval have taken their toll on all of us, APsaA has come through it stronger and more vibrant than ever. We have been adapting to a rapidly changing world while remaining true to our core psychoanalytic values. The need for psychoanalysis and psychoanalytic psychotherapy, as well as for non-clinical applications of psychoanalytic perspectives, have never been greater. While there are many challenges ahead, I am confident that we will engage them effectively as an organization.
Here are some highlights of what's happening in APsaA today, and why your membership is worth the cost. You have undoubtedly heard about many of the exciting new initiatives in APsaA, and they also constitute what I consider member benefits:
Expanded Membership
The APsaA Board recently approved a proposed amendment to our bylaws that – if passed by a vote of our Active Members – grant full membership rights to psychoanalytic psychotherapists, academics, researchers and some community members, all of whose work is profoundly informed by psychoanalysis. This change in our membership structure would formalize the inclusiveness that we have been enjoying for years, and that was accelerated during the pandemic when we opened our doors to the broader psychoanalytic community.
Public Information and Advocacy
We are working to establish clinical necessity guidelines and lead the broader psychoanalytic community in advocacy for parity and access to psychoanalytic treatments. These efforts will bring badly needed recognition of psychoanalytic thinking and treatments to the public. We will be launching an updated, feature-packed website during our National Meeting in New York, and continuing our popular blog, Psychoanalysis Unplugged. We have also just hired a new Director of Public Affairs, Michelle Rada, who is the first person in this role with a deep understanding of psychoanalysis. She will be working closely with our Committee on Public Information and many other members in rebranding our profession, addressing misconceptions about psychoanalysis, and helping get the word out about what we offer patients and society. 
Commission on the Economics of Psychoanalysis
This recently launched commission will be examining the economics of practice, including the financial state of members' clinical practices; the economics of training, including the direct and indirect costs of becoming a psychoanalyst; and the economics of running local and national psychoanalytic institutions. This largely overlooked area is long overdue for a close and candid discussion.
Holmes Commission on Racial Equality in American Psychoanalysis
The work of this independent commission, established in 2020 after the death of George Floyd and fully supported by APsaA, is nearing the conclusion of its work and will be delivering its findings and recommendations in 2023.
Inter-Institutional Initiative
Launched in the fall of 2022, this initiative in collaboration with the Department of Psychoanalytic Education provides individuals in leadership positions in local institutes, societies and centers the opportunity to confidentially share leadership challenges faced by their respective groups and gain support from their peers.
APsaA's National Office
Our wonderful staff, led by Tom Newman, recently moved into new offices, which are light-filled and more conducive to collaboration. We were able to sell our old, subterranean office, which was a condominium space in a residential building near the Waldorf. Most of the proceeds from the sale have been added to our endowment, while some of the interest pays the rent on our new office across the street from the Chrysler Building on 42nd Street.
It's an exciting time to be part of APsaA. Being an APsaA member is the best way to grow as a professional, expand your practice, secure the future of the profession, and lend a psychoanalytic hand to meeting the challenges of our time. Please join more than 3,000 of your colleagues by returning the enclosed 2023 invoice statement with your membership payment.
Sincerely,
Kerry J. Sulkowicz, MD
President
PS – As a sneak preview to you, the new APsA logo is featured on your 2023 dues invoice. We are excited about updating APsA and will fully launch the logo at the 2023 National Meeting.  It's bold, modern and – by losing an "A" – easier to write!
[efcb-section-picture url="http://localhost:10023/wp-content/uploads/2022/11/APsA-logo-flash-1.gif" alt="" width="" height="" alignment="center" margin_top="" margin_bottom=""][/efcb-section-picture]